Lake Tahoe Basin Environmental Improvement Program
The Lake Tahoe EIP is a collaborative partnership of federal, state, and local agencies; private interests; and the Washoe Tribe, created to protect and improve the extraordinary natural and recreational resources of the Tahoe Basin. EIP partners implement projects that include everything from new bike trails to creek restorations to programs that protect the Lake from aquatic invasive species. EIP partners have completed more than 500 projects to improve the environmental quality of the Tahoe Basin. These investments are critical to building resiliency and preparing for new threats posed by climate change, prolonged droughts, and invasive species. This collaborative model is a unique partnership because it is made of partners that all have individual roles and missions within Lake Tahoe but are working together under one program with a singular goal; restoring lake clarity to 100 feet by 2076.
Partners (including but not limited to)
League to Save Lake Tahoe
Tahoe Regional Planning Agency
U.S. Forest Service Lake Tahoe Basin Management Unit
California State Parks
Nevada Division of State Lands
The City of South Lake Tahoe
Lake Tahoe's Counties
California Tahoe Conservancy
Tahoe Resource Conservation District
Tahoe Fund
Lake Tahoe's Public Utility Districts
Vail Ski Resorts
The Washoe Tribe
U.C Davis and University of Nevada, Reno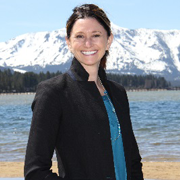 Darcie Goodman Collins
Executive Director, League to Save Lake Tahoe
Contact Darcie about: Collaboration, Fundraising, Citizen Science and Community Engagement, State and Federal Lobbying (Environmental Policy), Nonprofit Governance, Conservation Ecology (specifically lakes and coastal wetlands), Environmental Education
As executive director at the League to Save Lake Tahoe, Darcie is responsible for mobilizing the League to achieve the most effective protection of Lake Tahoe. She oversees all aspects of the organization's management, leadership, and strategy. Darcie serves as an ambassador to advocate for the Lake with state and federal leaders, and ensures the League's advocacy is grounded in the best available science.
Darcie earned her doctorate at the Donald Bren School of Environmental Science and Management at the University of California, Santa Barbara. Her dissertation addressed the chemical, biological and ecological character of water bodies to determine how environmental science can integrate with community engagement to inform public policy. Prior to joining the League, Darcie had served as Habitat Restoration Director for Save the Bay and had provided research support for the University of California, Davis and the University of California, Santa Barbara, monitoring lake and stream chemistry and ecology.
Born and raised in South Lake Tahoe, Dr. Goodman Collins's first became involved with the League as a summer intern in 1996. In 1997, she was the Tahoe community's youth representative at the first Tahoe Presidential Summit. Darcie serves on the Lake Tahoe Federal Advisory Committee, is past board president of the Tahoe-Baikal Institute, and is a former board member of the League. Darcie joined the League staff in 2012.
Roles:
League to Save Lake Tahoe: Executive Director
Lake Tahoe Basin Environmental Improvement Program: Partner
CA Network: Core Team Member, Working Group Member (Funder Forum)
Contact Darcie:
530.541.5388
[email protected]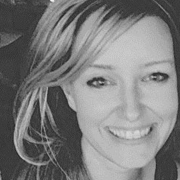 Kimberly Caringer
Division Manager, Environmental Improvement Program, Tahoe Regional Planning Agency
Contact Kim about: Facilitation, Collaborative Process Development, Mediating Agreements
Kimberly Caringer joined the Tahoe Regional Planning Agency (TRPA) 3 years ago to manage and coordinate the Lake Tahoe Environmental Improvement Program. This program consists of over 50 organizations within the Tahoe Basin that implement environmental restoration projects and work together to achieve restoration goals across the region. Prior to TRPA, Kimberly worked as a Program Manager at the U.S. Institute for Environmental Conflict Resolution for 10 years based in Tucson, AZ. At the Institute Kimberly managed and facilitated collaborative stakeholder projects on public lands nation-wide. Kimberly has a Bachelor's and Master's Degree from the University of Arizona in Public Management and Environmental Policy.
Roles:
Tahoe Regional Planning Agency: Division Manager, Environmental Improvement Program
Lake Tahoe Basin Environmental Improvement Program: Partner
CA Network: Representative
Contact Kim:
(775) 589-5263
[email protected]