Redwoods Rising
Redwoods Rising is a partnership of Redwoods National and State Parks and the Save the Redwoods League. Although these partners have been working together for years, Redwoods Rising will be officially established with an MOU signing in April 2017. Together, Redwood National and State Parks contain about 40,000 acres of old-growth redwood forests, which represent most of the last remaining old-growth coast redwood groves on Earth. In addition, the parks protect the world's largest coast redwood forests and its tallest living trees. However, alongside these remaining primeval redwood stands are large swaths of forest that were once heavily harvested.
Redwoods Rising's primary mission is to protect the remaining old-growth stands and restore redwood forest ecosystems. The partnership offers a unified approach to expand and connect the remaining patches of ancient trees and accelerate the recovery of previously logged stands, setting them on the path to becoming old-growth forests once again. It coordinates and integrates existing efforts to restore stream health and critical wildlife habitat, and create landscapes that will be resilient in the face of future change. It also facilitates partnerships with essential collaborators including local tribes, stakeholder groups, and community members. It also brings additional financial support to bear on newly defined landscape-scale restoration priorities.
Partners
Redwoods National and State Parks
Save the Redwoods League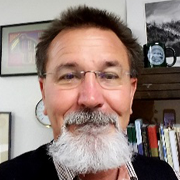 Victor M. Bjelajac
District Superintendent, North Coast Redwoods
Contact Victor about: Project development/management, cultural compliance for CEQA, partnership development, Management of California State Park Lands
Victor Bjelajac has been with California State Parks since 2007 where he started as a Restoration Work Specialist in the Capital District, followed by supervisory and management roles in Marin, Bay Area, Channel Coast and North Coast Redwoods Districts. He worked in the private sector from 1979-2006 where he performed scientific services; in human factors, cultural resource management, engineering, experimental psychology and software test design environments, as well as, project management and trade work with historic and contemporary structures and facilities. His collaborative work with the National Park Service began in Marin in 2008 with Golden Gate National Recreation Area and Point Reyes National Seashore and continues with Redwoods National and State Parks. Victor continues to collaborate on landscape scale resource projects with non-profit and allied government agencies in California's North Coast region. He is a Registered Professional Archaeologist and has a B.A. and M.A. in Anthropology from San Francisco State University.
Roles:
California State Parks/North Coast Redwoods: District Superintendent
Redwoods Rising: Partner
CA Network: Representative
Contact Victor:
707.445.6547 x11
[email protected]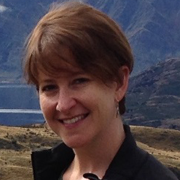 Michelle O'Herron
Founder and CEO, O'Herron & Company
Contact Michelle about: Science Communication, Technical and Grant Writing, Events and Outreach, and Program/project Management, Landscape-scale Partnership Development
Michelle is Founder and CEO of O'Herron & Company. She has a BS in Biology, an MS in Conservation Biology, and 15+ years of experience working with a variety of government and nonprofit organizations in the areas of science communication, technical and grant writing, events and outreach, and program/project management.
Previously, she was a project manager at the Golden Gate National Parks Conservancy and before that, worked in diverse capacities on behalf of the National Park Service, National Oceanic and Atmospheric Administration, and the University of Maryland Environmental Finance Center. She has particularly deep experience in multi-agency environmental collaboratives, having played a key role in the development and implementation of both the Tamalpais Lands Collaborative (One Tam) and Redwoods Rising.
Roles:
O'Herron & Company: Founder and CEO
Redwoods Rising: Advising Consultant
CA Network: Core Team Member, Working Group Member (Defining Landscape-scale Stewardship)
Contact Michelle:
(415) 517-7589
[email protected]
www.oherron.co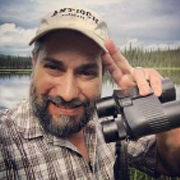 David Roemer
Deputy Superintendent, Redwood National and State Parks
David Roemer has been with the National Park Service since 1995 and has been the Deputy Superintendent at Redwood National and State Parks since 2015. Previous National Park experience includes Chief of Resource Management and Science at Redwood and Big Thicket National Preserve, Natural Resource Management at Bryce Canyon and Carlsbad Caverns NP, and Interpretation at Carlsbad. He holds a M.S. degree in Environmental Studies from the University of Montana and a B.A. in Environmental Communications from Antioch College. David is on the Redwoods Rising team to restore large landscapes in the coast redwood forests of northern California.
Roles:
National Park Service: Deputy Superintendent, Redwood National and State Parks
Redwoods Rising: Partner
CA Network: Representative
Contact David:
(707) 465-7300
[email protected]