Santa Cruz Mountains Stewardship Network
The Santa Cruz Mountains region, as we define it, extends from the San Francisco Bay area, south to the Pajaro River and is bounded to the east by the Santa Clara Valley and the Pacific Ocean to the west.
The region is comprised of a diverse array of ecosystems which include diverse natural features ranging from ridge tops to alluvial fans, old growth forests, saltwater lagoons, marshes, mudflats, and intertidal zones. Ownership and land use varies from park and open space preserves to privately held timber and agricultural lands interspersed with both rural and urban communities.
The Santa Cruz Mountains Stewardship Network (SCMSN) is a region-wide, cross-sector collaboration of organizations that are committed to working together to help cultivate a resilient, vibrant region where human and natural systems thrive for generations to come. Made up of public agencies, non-profits, and private landowners, the SCMSN represents a rare opportunity for people with very different perspectives to work together for this ecologically unique region.
Members
Amah Mutsun Land Trust, Big Creek Lumber, Cal Fire, California State Parks, Cal Poly Swanton Pacific Ranch, Girl Scouts of Northern California, Jasper Ridge Biological Preserve, Land Trust of Santa Cruz County, Midpeninsula Regional Open Space District, Peninsula Open Space Trust, Resource Conservation District of Santa Cruz County, San Lorenzo Valley Water District, San Mateo County Parks, San Mateo County Resource Conservation District, Santa Cruz County Parks Department, Save the Redwoods League, Sempervirens Fund, UCSC Natural Reserves, and US Bureau of Land Management.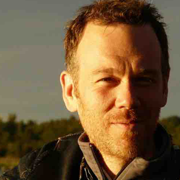 Dylan Skybrook
Network Manager
Contact Dylan about: Network Theory, Systems Leadership, The Natural Step Framework (sustainability), Facilitation
Dylan Skybrook is the Manager of the Santa Cruz Mountains Stewardship Network, a collaboration between 21 organizations that own or manage land in the Santa Cruz Mountains. Prior to working with the Network, Skybrook was an independent systems leadership and sustainability consultant. He worked with the United Way, Arts Midwest, Impact Hub Minneapolis/Saint Paul, the Minnesota Social Innovation Lab and many others. Skybrook also taught a course called Ecosystems of Wellbeing and designed several online learning modules on systems thinking and complexity at the Center for Spirituality and Healing at the University of Minnesota. Skybrook has also been a guest lecturer on systems thinking and complexity at Kaos Pilots in Aarhus, Denmark and the Masters in Strategic Leadership toward Sustainability program at Blekinge Tekniska Hogskola in Karlskrona, Sweden.
Roles:
SCMSN: Network Manager
CA Network: Core Team Member
Contact Dylan:
612.636.7790
[email protected]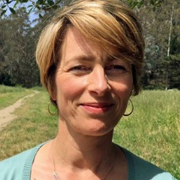 Sarah Birkeland
Acting Parks Director, County of San Mateo
Contact Sarah about: Natural Resource Management, Landscape Architecture, Natural Resource Law (NEPA, CEQA, Endangered Species Act, Clean Water Act), Park and Open Space Planning
For Sarah, it has always been about the land – how it supports us, how it grows things, how we treat it and engage with it. She has pursued this focus from a variety of angles, including as a farmer, a botanist, a landscape architect, a natural resource attorney, and most recently, as assistant director of parks for San Mateo County. In the latter role, Sarah's work includes advancing the department's natural resource management program, engaging community members on current park management issues and challenges, and leading park improvement projects. Close collaboration with partners is an essential ingredient in all of these efforts.
Sarah holds a BS in Botany, a Master of Landscape Architecture, and a Juris Doctor degree. She is an avid hiker, backpacker, and cross-country skier, and loves both baking and eating pies.
Roles:
County of San Mateo: Acting Parks Director
Peninsula Working Group: Member
CA Network: Representative
Contact Sarah:
650-599-1386
[email protected]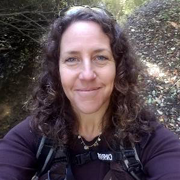 Kellyx Nelson
Executive Director, San Mateo Resource Conservation District
Contact Kellyx about: Project & Program Development, Management, and Implementation, Ecological and Habitat Restoration, Strategic Partnership Formation and Delivery, Outreach and Community, Engagement, Permitting Strategy, Organizational Capacity Building, Funding Strategy, Development, and Management
Kellyx Nelson has spent 28 years in the private and public sectors in program and project development and implementation, environmental education, organizational capacity building, community outreach, building partnerships, and developing solutions to difficult resource problems. She has served as the Executive Director of the Resource Conservation District since 2006. Her diverse career has included 14 years as an environmental educator for underserved communities in New York and San Francisco, driving a Freightliner cross-country as a long-haul trucker, delivering packages as a motorcycle messenger, and managing conservation projects for Peninsula Open Space Trust. She has an undergraduate degree from Columbia University in Political Science and Environmental Science and a Master's Degree in Public Policy from UC Berkeley.
Under her direction the RCD has achieved distinction, receiving the 2016 Sustainability Award from Sustainable San Mateo County and 2012 District of the Year from the California Association of RCDs. In 2015, Kellyx was inducted into the San Mateo County Women's Hall of Fame in recognition of her contributions to the overall well-being of the County.
Roles:
San Mateo Resource Conservation District: Executive Director
Peninsula Working Group: Partner
CA Network: Representative
Contact Kellyx:
650.712.7765 x102
[email protected]