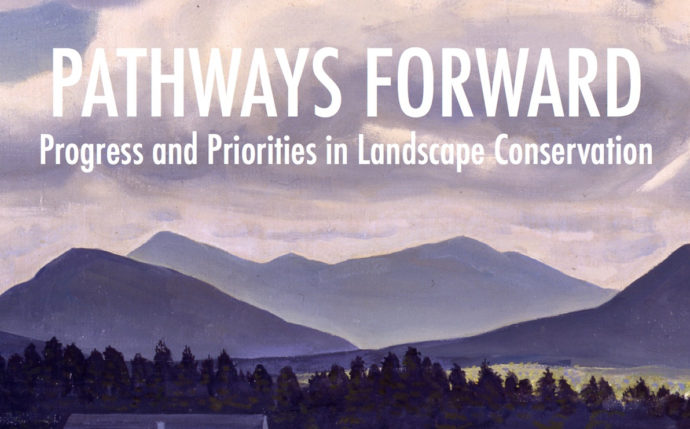 August 30, 2018
New report released—Pathways Forward: Progress and Priorities in Landscape Conservation
We are very pleased to share an important new publication—Pathways Forward: Progress and Priorities in Landscape Conservation. The Pathways Forward reportcaptures the insights of 200 conservation leaders from the U.S., Canada, and Mexico who convened for two days last November in Shepherdstown, WV, at the National Forum on Landscape Conservation to strategize on the rapidly growing practice of conservation at the landscape scale. The report assesses the state of the field, showcases many innovative examples, and recommends ways to further advance this essential conservation approach—together and in our own landscapes.
The report captures key trends, innovative case studies, and major new facts and figures in support of landscape conservation. It is both a call to action to conserve our irreplaceable natural and cultural landscapes, and a celebration of how a transformative approach to conservation is gearing up to do just that.
We hope you enjoy exploring the report, and encourage you to share it widely with your partners in your own landscapes.