Coordinating Committee
The Coordinating Committee helps guide and facilitate the Network, and is comprised of landscape conservation experts and practitioners representative of the Network's geographic, sectoral, and skills diversity. This Committee is collaboratively responsible for refining and advancing the Network's goals and initiatives. A small executive committee operates as a sub-body of the Coordinating Committee, and meets more regularly to advance Network operations.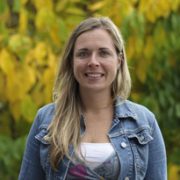 Katie Allen
Vice President: Sustainable Programs; Director: Strategic Conservation Planning, The Conservation Fund
Katie Allen leads The Conservation Fund's Conservation Leadership Network (CLN) in the development, execution and evaluation of The Fund's range of services related to innovative partnership programs, capacity building trainings, sustainability consulting and technical assistance.  Katie works with community, governmental, and corporate partners to build capacity among leaders to enable on the ground conservation solutions and reach sustainable economic development goals. Since 2010, Katie has designed and led several national and place-based initiatives for The Fund including the Federal Lands Livability Initiative, the National Workshop on Water Quality Trading, and Appalachian Gateway Community workshops and sustainable tourism assessments. She serves as facilitator for CLN's long-standing and highly-acclaimed Balancing Nature and Commerce Course, Mitigation Banking for Inter-Agency Review Teams Course, and Conservation Banking Course, as well as their regional offerings across the country.  She holds a Masters of City and Regional Planning in Environmental and Land Use Planning from the University of North Carolina-Chapel Hill and a Bachelor of Science in Communications from Boston University.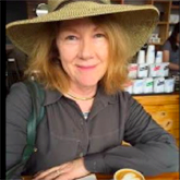 Brenda Barrett
Editor, Living Landscape Observer
For the past twenty years, Brenda has been involved in developing the field of landscape scale collaborations from heritage areas to conservation landscape initiatives. She served as the Director of Recreation and Conservation in the Pennsylvania Department of Conservation and Natural Resources, the National Coordinator for Heritage Areas for the U.S. National Park Service, and the Director of Pennsylvania's Bureau of Historic Preservation. She is a board member of US ICOMOS, a member ICOMOS Scientific Committee on Cultural Landscapes, and editor of the Living Landscape Observer.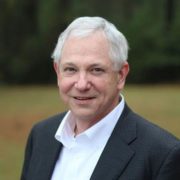 Bruce Beard
Associate Director for Policy, Texas A&M Natural Resources Institute
Bruce leads the institute's Military Land Sustainability Program which supports test and training activities on U.S. Department of Defense (DoD) lands. He has over 30 years of federal land management and natural resource policy experience and is a nationally recognized advocate for Sentinel Landscapes. He served within the Executive Office of the President at the Office of Management and Budget in three Administrations. Bruce was the OMB Branch Chief for the Interior Branch responsible for coordination of budget, legislation and regulatory issues affecting the Department of the Interior. At the DoD, he was instrumental in establishing the Readiness and Environmental Protection Integration Program, and helped initiate the Sentinel Landscapes Partnership between Departments of Agriculture, Defense and the Interior.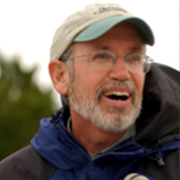 Bob Bendick
Director: Gulf of Mexico Program, The Nature Conservancy
Bob is Director of The Nature Conservancy's Gulf of Mexico Program. He has been with the Conservancy since 1995, as Florida Chapter Director, Managing Director of the ten-state Southern U.S. Region, and as Director of U.S. Government Relations. Bob was previously Deputy Commissioner for Natural Resourcesof the New York State Department of Environmental Conservation, served as Chair of the Northern Forest Lands Council, and was Director of the Rhode Island Department of Environmental Management.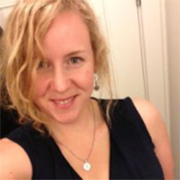 Kass Hardy Bissmeyer
Program Specialist: Biological Resources Division, National Park Service
Kass works on connected conservation initiatives for the National Park Service out of the Natural Resource Stewardship and Science Directorate. Her work engages a community of practice on connected conservation, in addition to specific projects on avifauna, pollinators, invasive species, wildlife corridors, cultural resource heritage, and more.
Loren BirdRattler
Project Manager: Agriculture Resource Management Plan, Blackfeet Tribe
Loren is a planning professional whose practice includes the creation of agricultural resource management, land use and other strategic plans using Indigenous approaches. With experience running organizations like Western Native Voice, congressional campaigns and culturally sensitive programs at the Native Vote Initiative, Smithsonian and U.S. Department of Defense, he brings considerable insight as a partner in research and planning. He is the president of Birdrattler consulting which serves Native start-up businesses and Tribal organizations.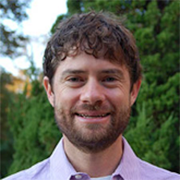 R. Patrick Bixler
Research Fellow, University of Texas at Austin
Patrick is a research fellow with the RGK Center for Philanthropy and Community Service in the Lyndon B. Johnson School of Public Affairs at the University of Texas at Austin. He focuses on the interplay between society and environment, particularly collaborative governance and ways that cross-­‐sector networks influence policy and on-the‐ground outcomes. He has published in numerous social science and environmental science journals on topics of land and water management, biodiversity conservation, climate adaptation, and urban resilience.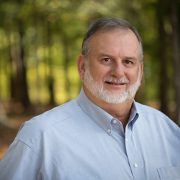 Jimmy Bullock
Senior Vice President: Forest Sustainability, Resource Management Service
Jimmy is responsable for sustainable forestry policy and programs, forest certification, environmental and wildlife policy development and implementation, and outdoor recreation programs for all RMS-managed timberlands in the United States. Jimmy received his B.S. Degree in Forestry/Wildlife and a M.S. in Wildlife Ecology both from Mississippi State University. Prior to joining RMS, he was Manager of Wildlife Policy and Programs for International Paper. He is a Certified Wildlife Biologist, a Mississippi Registered Forester and a Society of American Foresters Certified Forester. He holds a life appointment to the Board of Directors for the Catch-A-Dream Foundation, is a founding and current member of the Board of Directors for the National Conservation Leadership Institute, and is a Professional Member of the Boone and Crockett Club.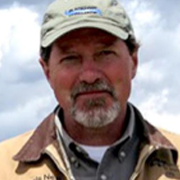 Gary Burnett
Executive Director, Heart of the Rockies Initiative
Gary, a long-time leader in the conservation field, is the Executive Director for the Heart of the Rockies Initiative. Gary has 30 years of experience in natural resource management and nonprofit development.  He has worked with and for public and private landowners/managers on land protection and stewardship; prescribed fire; and natural areas, wildlife and habitat management.  Gary has developed and directed annual fund, major gift and planned giving programs for local, regional and national organizations.  He holds a Masters Degree in Wildlife Biology from University of Montana, and has served as the Blackfoot Challenge's Executive Director since May of 2007.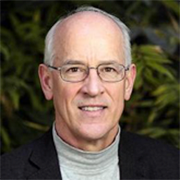 Ernest Cook
Principal, Land and Water Associates (Network Co-chair)
Ernest Cook is the principal of Land and Water Associates in Boston, MA. He was formerly Senior Vice President and Director of Conservation Strategies at The Trust for Public Land (TPL), providing conservation services, including Conservation Transactions, Conservation Vision/GIS, Conservation Finance and Federal Affairs. Ernest built the Conservation Finance program by establishing a nationwide team of staff and political consultants who have helped state and local governments create over $40 billion in new sources of public funds for parks and land conservation. Ernest also formed a TPL Conservation Economics unit and led the creation of large-scale national databases that allow for greater accountability and effectiveness of park and conservation programs for both public and private conservation partners.
Jad Daley
Vice President of Conservation Programs, American Forests
Jad directs American Forests' conservation programs including Policy, Community ReLeaf, American ReLeaf, and related initiatives such as Wildlands for Wildlife. From 2008 to early 2017, Jad launched the Climate Conservation Program at The Trust for Public Land and eventually served as Vice President for Program Development. Jad is a widely published writer on conservation topics, including an active presence on HuffPost, and has played a leading role in authoring and enacting federal legislation to establish forest programs such as the U.S. Forest Service Community Forest Program.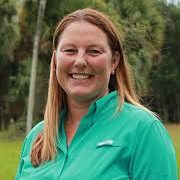 Mallory Lykes Dimmitt
Vice President: Strategic Development and Business Relations, Lykes Bros Inc.
Mallory is VP of Strategy at Lykes Bros, Inc., a multi-generation family agribusiness with landholdings in Florida and Texas, and President of the Florida Wildlife Corridor organization that champions connecting and protecting the Corridor statewide. Mallory led The Nature Conservancy's Colorado Plateau Initiative, assessing large-scale conservation opportunities in the Four Corners, after directing the Southwest Colorado Project for the Conservancy's Colorado Chapter. She earned her B.S. in Natural Resources from the University of the South (Sewanee). Mallory was awarded a Doris Duke Conservation Fellowship at Duke University's Nicholas School of Environment and earned a MEM in Environmental Economics & Policy.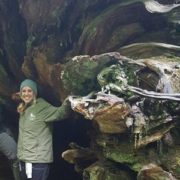 Ali Duval
Assistant Coordinator, Intermountain West Joint Venture
Ali joined the IWJV in 2010 and plays a prominent role in supporting the mission and growth of this highly diverse and innovative public-private partnership. She performs a variety of functions including the development of strategic habitat partnerships and initiatives, capacity-building, funding support, bridging science and delivery, and organizational management and development. She earned a M.S. in Environmental Studies at the University of Montana and has spent more than 18 years working in the field of collaborative conservation with a specific focus on building public-private partnerships, transferring innovations and building capacity across multiple scales to deliver strategic habitat conservation for wildlife and communities. As a graduate of the National Conservation Leadership Institute, she is highly motivated to help partners work with shared purpose and learning to affect change.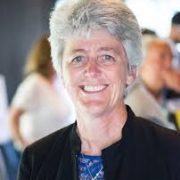 Sharon Farrell
Associate Director of Park Projects, Golden Gate National Parks Conservancy
Sharon has worked for more than 25 years as an ecologist, park planner and project manager. She holds a MS in Park Management, and a BS in Chemistry. She manages the Conservancy's stewardship, community science, conservation and landscape-scale stewardship collaboratives. She also serves as the facilitator for the recently launched California Collaborative Stewardship Network. Previously, Sharon was the Executive Director of the Watershed Project.  Her work included capacity building for "Friend" groups, with a focus on partnership with local governments.  Sharon also worked as an ecologist with the National Park Service.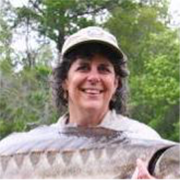 Elsa Haubold
National Landscape Conservation Coordinator, U.S. Fish and Wildlife Service
Elsa is the national Landscape Conservation Cooperative coordinator. Previously she worked on wildlife diversity and endangered species issues in Florida and coordinated the Texas Marine Mammal Stranding Network. At Texas A&M she earned a Wildlife and Fisheries BS and Veterinary Anatomy MS, a Ph.D. in Pathology from University of Texas Medical Branch, and a MBA from University of Houston Clear Lake. She is a National Conservation Leadership Institute Fellow and certified Project Management Professional.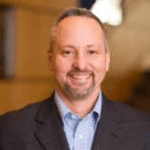 Erin Heskett
Director of National and Regional Services, Land Trust Alliance
Erin is the Land Trust Alliance's director of national and regional services and oversees its regional offices in the Midwest, Northeast, Southeast and West. The Alliance's regional programs develop and implement training and capacity building programs to strengthen its 1,000 member land trusts. He joined the Alliance in 2006 after serving as senior program officer at the International Fund for Animal Welfare, where he developed and led policy campaigns to address threats to terrestrial and marine wildlife habitat. He has also held positions with the U.S. EPA-New England in the Superfund Program and Urban Environmental Initiative. Erin served as a Peace Corps volunteer in Senegal from 1991-1993 and earned a master's degree in urban and environmental policy from Tufts University.

Jodi Hilty
President and Chief Scientist, Yellowstone to Yukon Conservation Initiative (Y2Y)
Jodi is the Executive Director of the Yellowstone to Yukon Conservation Initiative (Y2Y). She was previously Executive Director of the North America Program for the Wildlife Conservation Society. Jodi oversaw development of the scientific basis for expanding Canada's Nahanni National Park, guided policy toward protecting the "Path of the Pronghorn," the first U.S. federally-designated wildlife corridor, and conducted science that proves the need for expanded land protections in the trans-border Crown of the Continent area. Jodi has been co-editor or lead author on three recent books, most recently Climate and Conservation: Landscape and Seascape Science, Planning, and Action (2012).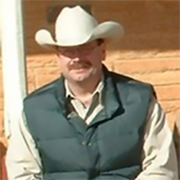 Steve Jester
Executive Director, Partners for Conservation
Steve is the Executive Director for Partners for Conservation. Prior to joining PFC, Steve was the Executive Director of the Guadalupe-Blanco River Trust and worked for The Nature Conservancy for almost a decade leading community‐based conservation projects in Texas and Wyoming. Before joining The Nature Conservancy, he spent a decade working with state fish and wildlife agencies in Florida and Texas. He has worked with private landowners throughout his career and appreciates their importance in conserving working landscapes that provide for both people and nature.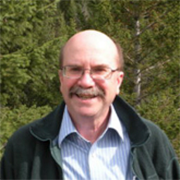 David Johns
Co-Founder, Wildlands Network & Y2Y
David is a cofounder of Wildlands Network and Yellowstone to Yukon Conservation Initiative (Y2Y), and formerly served as President of both organizations. He is involved in other large‐scale conservation projects and has advised conservation non‐profits in the Russian Far East, Australia, Europe, southern Africa, and throughout North America. David served on the board of the Society for Conservation Biology, in the office of the Secretary of Transportation under President Carter, and is a professor at Portland State University. David is particularly interested in the integration of science and advocacy.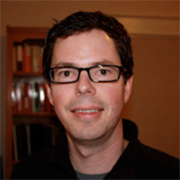 Shawn Johnson
Managing Director, Center for Natural Resources and Environmental Policy: University of Montana
Shawn is Managing Director of the Center for Natural Resources and Environmental Policy at the University of Montana. He has helped advance a joint effort between the Center and the Lincoln Institute of Land Policy on regional collaboration and landscape conservation. Shawn is co‐author of "Working Across Boundaries: People, Nature, and Regions" (Lincoln Institute, 2009), and he contributed to "Large Landscape Conservation, A Strategic Framework for Policy and Action"(Lincoln Institute, 2010).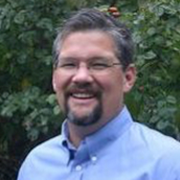 Bill Labich
Senior Conservationist, Highstead Foundation
Bill is a Senior Conservationist with Highstead Foundation and coordinator of the Regional Conservation Partnership (RCP) Network. With a background in forestry and land use planning, Bill organizes, writes about, and assists others in advancing collaborative approaches to regional conservation. He coordinates the New England Forest Policy Group and co‐coordinates the Hudson to Housatonic RCP. Bill is also the author of "The Regional Conservation Partnership Handbook" (Highstead 2015).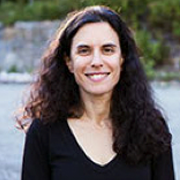 Jessica Levine
Coordinator, Staying Connected Initiative
Jessie works for Nature United, the Canadian affiliate of The Nature Conservancy, as a Senior Conservation Advisor and Coordinator of the Staying Connected Initiative, a public-private partnership focused on sustaining a connected landscape in the northern Appalachians of the US and Canada. She works on developing and implementing tools to sustain connected forest and freshwater habitats and addressing challenges posed by climate change. Jessica's prior work include managing local and international environmental partnerships in the US and Canada, coordinating biodiversity research at a university, leading youth environmental education, and directing volunteer programs in Latin America.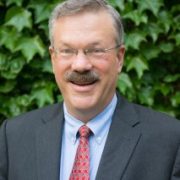 James Levitt
Manager: Conservation Programs, Lincoln Institute of Land Policy; Director: Program on Conservation Innovation, Harvard Forest, Harvard University
Jim is the Associate Director of  Land Conservation Programs in the Department of Planning and Urban Form at the Lincoln Institute of Land Policy, and director of the program on conservation innovation at the Harvard Forest, Harvard University, in Petersham, Massachusetts. In addition, he holds ongoing fellowships at the Harvard Kennedy School and at Highstead, a non-profit organization advancing land conservation in New England. Levitt focuses on landmark innovations in the field of land and biodiversity conservation (both present-day and historic) that are characterized by five traits: novelty and creativity in conception; strategic significance; measurable effectiveness; international transferability; and the ability to endure. Levitt has written and edited dozens of articles and four books on land and biodiversity conservation. He has lectured widely on the topic in venues ranging from Santiago, Chile, to Beijing, China, and Stockholm, Sweden. Among his current efforts, Levitt plays an instrumental role in the effort to organize the International Land Conservation Network (ILCN), whose mission is to connect organizations around the world that are accelerating voluntary private and civic sector action to protect and steward land and water resources. Levitt is a graduate of Yale College and the Yale School of Management (Yale SOM). He was recently named a Donaldson Fellow by Yale SOM for career achievements that "exemplify the mission of the School."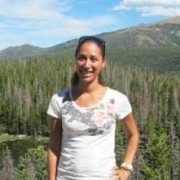 Rebecca Stanfield McCown
Director, National Park Service Stewardship Institute
Rebecca works on projects focused on engagement, evaluation, and collaboration. Her evaluation work has focused on youth programming and employee engagement. Rebecca is part of the team facilitating and supporting the roll out of the Urban Agenda community of practice and the Urban Fellows program. She also works with park and partner staff to develop cultural competency and diversity training.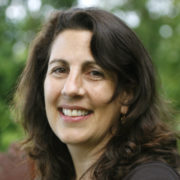 Jennifer Melville
Vice President, Conservation Grants and Loans, New England/Southern Canada Field Coordinator, Open Space Institute
Jennifer is the Vice President of Conservation Grants and Loans and the New England/Southern Canada Field Coordinator for the Open Space Institute.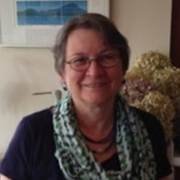 Nora Mitchell
Adjunct Professor, University of Vermont
Nora is the founding director emerita of the Conservation Study Institute established by the NPS to enhance leadership and innovation in the field of collaborative conservation, and is also adjunct faculty at the University of Vermont. Nora has worked in collaboration with many national parks and national heritage areas, and has been engaged in international conservation of landscapes with IUCN, ICOMOS and UNESCO's World Heritage Centre. Nora is the author of numerous publications including, "The Protected Landscape Approach: Linking Nature, Culture, and Community."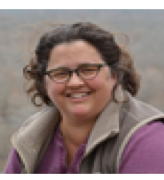 Karen Prentice
National Healthy Landscapes Coordinator, Bureau of Land Management
As the BLM's National Healthy Landscapes Coordinator, Karen provides leadership for several aspects of the BLM's landscape approach including coordinating landscape resiliency activities with internal and external partners and stakeholders, developing national policy on landscape restoration, and supporting development of the BLM's Rapid Ecoregional Assessments. She represents BLM to the America's Great Outdoors Demonstration Landscapes, the Land and Water Conservation Fund-Collaborative Technical Review Team, the Office of Wildland Fire's Resilient Land Program Working Group, and the Joint Fire Science Governing Board. She is a Fellow of the National Conservation Leadership Institute.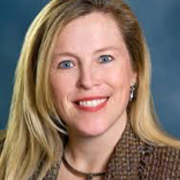 Julie Regan
External Affairs Chief, Tahoe Regional Planning Agency (Network Co-chair)
Julie is Chief of External Affairs for the Tahoe Regional Planning Agency. Her expertise includes strategic planning, media relations, writing, government relations, public speaking, community outreach, and environmental issues management. Her previous experience includes publishing Treasures by the Sea magazine, running the marketing and real estate arm of ResortQuest International in Bethany Beach, Delaware, and working in the water, electric, and natural gas utility industries. Julie is currently pursuing a Ph.D. in Environmental Science and Policy at the University of Nevada, Reno.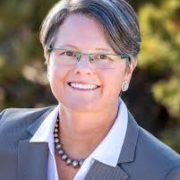 Breece Robertson
Vice President and Director of Planning and Geographic Information Systems, The Trust for Public Land
Breece joined The Trust for Public land in 2001 to create a comprehensive, coordinated planning and GIS program for the national land conservation organization. Today she provides leadership for the trust's Enterprise GIS program that is the leading provider of "Land for People" science in the country. Breece regularly presents at conferences around the country and is featured in and has authored many publications. She was the Keynote speaker at the GeoDesign Summit (2018) and has been a Conservation Strategies course speaker at the Yale School of Forestry since 2013 among others. In 2011, she received a Planning and Urban Form Research Fellowship from the Lincoln Institute of Land Policy.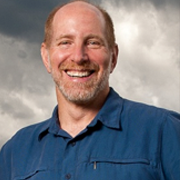 Gary Tabor
Executive Director, Center for Large Landscape Conservation
Gary is the Founder and Executive Director of the Center for Large Landscape Conservation. A conservation scientist and wildlife veterinarian, Gary's conservation achievements include the establishment of Kibale National Park in Uganda and pioneering the field of Conservation Medicine and Eco‐Health. In the West, he co-designed the Western Governors' Association Wildlife Corridors Initiative, and co‐founded the Yellowstone to Yukon Conservation Initiative, the Roundtable of the Crown of the Continent, and the Network for Landscape Conservation.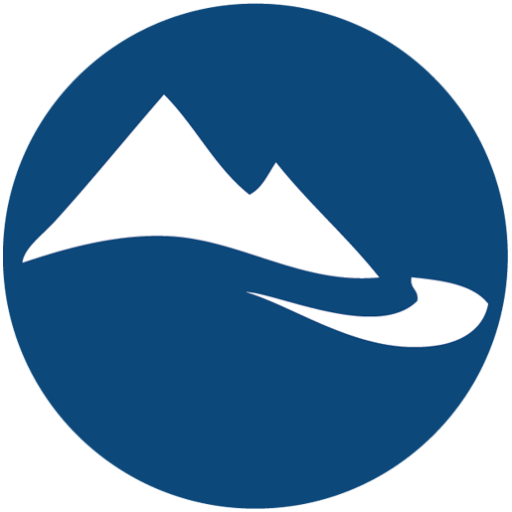 Julie Turrini
Director/Attorney, Land Resources Legacy Fund
Julie focuses on conservation financing, real estate transactions, and conservation philanthropy. Previously, Julie served as senior attorney for The Nature Conservancy's California Program where she provided legal support for real estate acquisitions and dispositions, government and private grant and loan financings, and stewardship matters for the Cosumnes River, Delta, and Northern Sierra projects. Previously, Julie was a partner with various Sacramento law firms, focusing on commercial real estate, land conservation, low-income housing, and general corporate matters.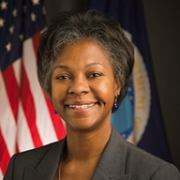 Leslie Weldon
Senior Executive for Work Environment, USDA Forest Service
Leslie is the Senior Executive for the newly established Work Environment and Performance Office.  She is responsible for identifying and establishing best practices aimed at improving and sustaining a workplace culture in which all employees feel safe, valued, respected, and supported for delivering priority work on forests and for communities. During Leslie's 38-year career, she has held multiple leadership positions managing Forest Service lands and serving people with a vision and transformational initiatives for an agency with multiple missions.  Formally, as Deputy Chief for National Forest Systems, Leslie was responsible for National policy, oversight and direction for the natural resource and public service programs for 193 million acres of National Forests and Grasslands. She has participated on national, and international technical and policy review activities including in Congo Basin, Brazil, Peru, China, Argentina and Germany. Her work has involved identifying shared solutions and working closely with various partners.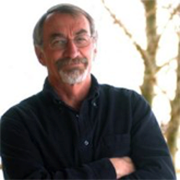 Michael Whitfield
Former Executive Director, Heart of the Rockies Initiative
Michael is the former Executive Director for Heart of the Rockies Initiative. He is a Steering Committee member for Great Northern LCC and other collaboratives. Michael was founding board president and Executive Director of Idaho/Wyoming´s Teton Regional Land Trust from 1990-2007 and served seven years as a founding Commissioner on the national Land Trust Accreditation Commission. He is also a conservation biologist associate for Northern Rockies Conservation Cooperative, and former US Forest Service biologist.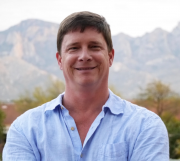 Peter Williams
Associate Director, Partnership and Community Collaboration Academy
Dr. Peter B. Williams is the Associate Director for the Partnership and Community Collaboration Academy. He is an independent management consultant, educator, and speaker with three decades of experience in community collaboration beginning with field projects in places as diverse as New England, the Mid-Atlantic States, south Florida, Texas, Utah, Colorado, and the northern Rocky Mountains. Peter's twenty-year tenure in the federal workforce at executive level and line officer positions includes serving as Director of the US Institute for Environmental Conflict Resolution and as Forest Supervisor for the Wayne National Forest. He is a Senior Fellow with the Partnership for Public Service and a Visiting Fellow with the University of Montana. He holds a BA from Kenyon College, an MS from Virginia Tech, and a PhD from Utah State University.