Coordinating Committee
The Coordinating Committee helps guide and facilitate the Network, and is comprised of landscape conservation experts and practitioners representative of the Network's geographic, sectoral, and skills diversity. This Committee is collaboratively responsible for refining and advancing the Network's goals and initiatives. A small executive committee operates as a sub-body of the Coordinating Committee, and meets more regularly to advance Network operations.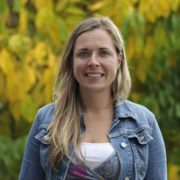 Katie Allen
Director of Landscape Conservation, Appalachian Trail Conservancy
Katie Allen serves as the Director of Landscape Conservation to support the Appalachian Trail Conservancy's efforts to fulfill its vision realize the Appalachian Trail and its surrounding landscape are protected forever for all to enjoy. At ATC, she oversees the coordination of the Appalachian Trail Landscape Partnership, a collaborative of over 100 partners working to connect the wild, scenic and cultural wonders of the Appalachian Trail and its surrounding landscape; the Wild East Action Fund, a grant program that promotes the protection of land and capacity building of partners in the Appalachian Trail Landscape; the Appalachian Trail Community Program(TM), a designation program for communities along the trail to promote their dedication to stewardship of the AT, outdoor recreation economic development, and conservation of natural and recreational resources. She holds a Master of City and Regional Planning degree in Environmental and Land Use Planning from the University of North Carolina-Chapel Hill and a Bachelor of Science degree in Communications from Boston University.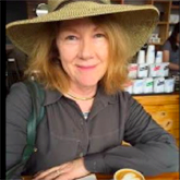 Brenda Barrett
Editor, Living Landscape Observer
For the past twenty years, Brenda has been involved in developing the field of landscape scale collaborations from heritage areas to conservation landscape initiatives. She served as the Director of Recreation and Conservation in the Pennsylvania Department of Conservation and Natural Resources, the National Coordinator for Heritage Areas for the U.S. National Park Service, and the Director of Pennsylvania's Bureau of Historic Preservation. She is a board member of US ICOMOS, a member ICOMOS Scientific Committee on Cultural Landscapes, and editor of the Living Landscape Observer.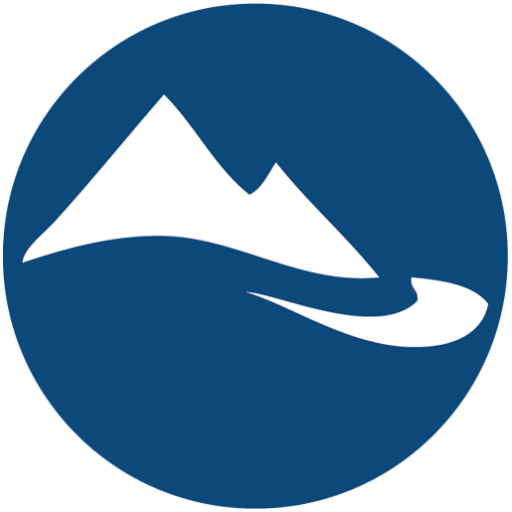 Heather Bartlett
Climate Change Biologist, Native American Fish & Wildlife Society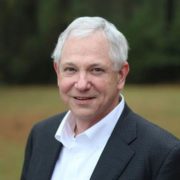 Bruce Beard
Associate Director for Policy, Texas A&M Natural Resources Institute
Bruce leads the institute's Military Land Sustainability Program which supports test and training activities on U.S. Department of Defense (DoD) lands. He has over 30 years of federal land management and natural resource policy experience and is a nationally recognized advocate for Sentinel Landscapes. He served within the Executive Office of the President at the Office of Management and Budget in three Administrations. Bruce was the OMB Branch Chief for the Interior Branch responsible for coordination of budget, legislation and regulatory issues affecting the Department of the Interior. At the DoD, he was instrumental in establishing the Readiness and Environmental Protection Integration Program, and helped initiate the Sentinel Landscapes Partnership between Departments of Agriculture, Defense and the Interior.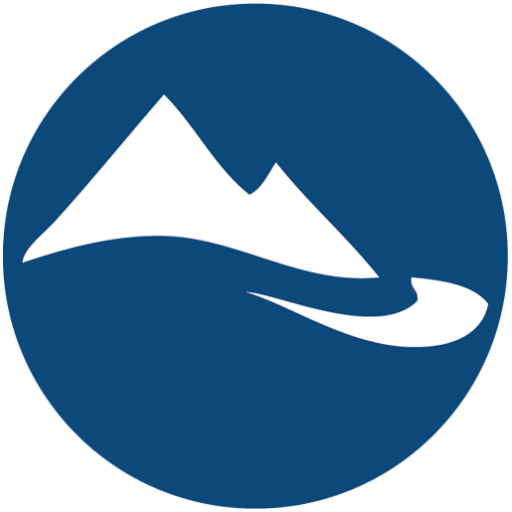 Bray Beltrán
Director of Ocean Justice, Ocean Conservancy
Bray is an ecologist by training. He sees humans as an integral part of ecosystems, and firmly believes collaborative bottom-up conservation can help people find the balance between the long-term well-being of local communities (and us humans as a global agent of change), and the resources we use to maintain our quality of life. Prior to joining Ocean Conservancy, he was the Conservation and Equity Director at the Heart of the Rockies Initiative, where he supported the long-term sustainability of socio-ecological systems in the Intermountain West by developing a strong science program to inform private and public land protection and stewardship inclusive of all people and cultures living in the region. Bray grew up in Colombia, moved to the U.S. in 2000. After a decade of living in the Intermountain West, Bray and his wife and daughters now live in Maryland.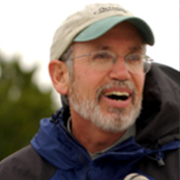 Bob Bendick
Director: Gulf of Mexico Program, The Nature Conservancy
Bob is Director of The Nature Conservancy's Gulf of Mexico Program. He has been with the Conservancy since 1995, as Florida Chapter Director, Managing Director of the ten-state Southern U.S. Region, and as Director of U.S. Government Relations. Bob was previously Deputy Commissioner for Natural Resourcesof the New York State Department of Environmental Conservation, served as Chair of the Northern Forest Lands Council, and was Director of the Rhode Island Department of Environmental Management.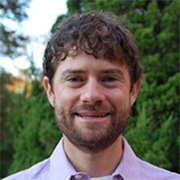 R. Patrick Bixler
Research Fellow, University of Texas at Austin
Patrick is a research fellow with the RGK Center for Philanthropy and Community Service in the Lyndon B. Johnson School of Public Affairs at the University of Texas at Austin. He focuses on the interplay between society and environment, particularly collaborative governance and ways that cross-­‐sector networks influence policy and on-the‐ground outcomes. He has published in numerous social science and environmental science journals on topics of land and water management, biodiversity conservation, climate adaptation, and urban resilience.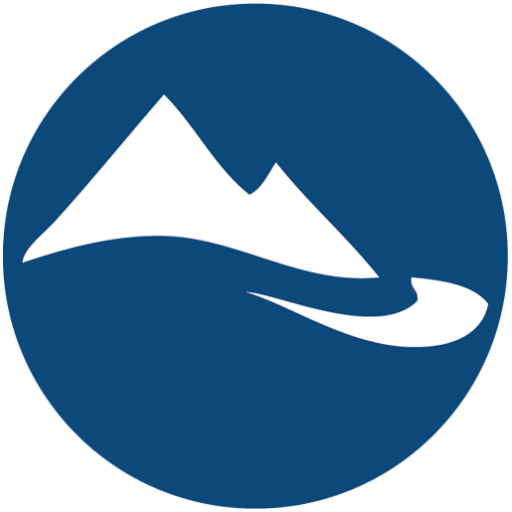 Zack Bowen
National Program Coordinator, U.S. Geological Survey (USGS) Land Management Research Program
Zack is the National Program Coordinator for the U.S. Geological Survey (USGS) Land Management Research Program.  The Program focuses on science to improve the effectiveness of land management and inform the restoration of ecosystems on millions of acres including public lands such as U.S. Bureau of Land Management lands, U.S. Fish and Wildlife Service (USFWS) refuges, and other critical landscapes.  He previously served as Chief of the Ecosystem Dynamics Branch at the USGS Fort Collins Science Center and began his career as a biologist for the USFWS.  He has 30 years of experience working collaboratively with scientists and management agency partners to develop useful scientific and technical products.  He holds a B.S. in biology and psychology from the University of North Alabama and a M.S. and Ph.D. in fisheries biology from Auburn University.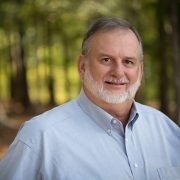 Jimmy Bullock
Senior Vice President: Forest Sustainability, Resource Management Service
Jimmy is responsable for sustainable forestry policy and programs, forest certification, environmental and wildlife policy development and implementation, and outdoor recreation programs for all RMS-managed timberlands in the United States. Jimmy received his B.S. Degree in Forestry/Wildlife and a M.S. in Wildlife Ecology both from Mississippi State University. Prior to joining RMS, he was Manager of Wildlife Policy and Programs for International Paper. He is a Certified Wildlife Biologist, a Mississippi Registered Forester and a Society of American Foresters Certified Forester. He holds a life appointment to the Board of Directors for the Catch-A-Dream Foundation, is a founding and current member of the Board of Directors for the National Conservation Leadership Institute, and is a Professional Member of the Boone and Crockett Club.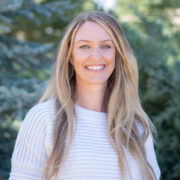 Kimberly Chevallier
Deputy Director & Chief Partnerships Officer, Tahoe Regional Planning Agency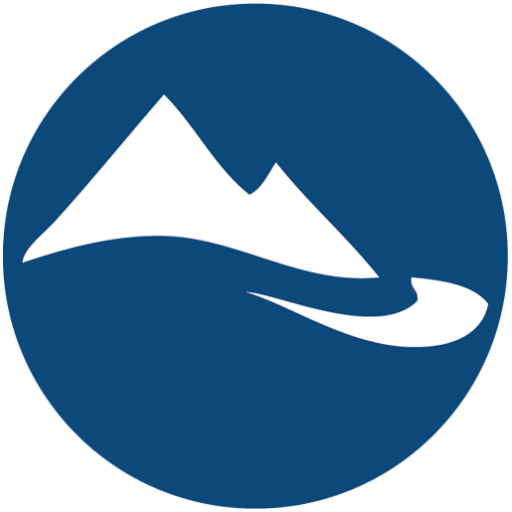 Jillian Cohen
Conservation Coordinator, U.S. Fish & Wildlife Service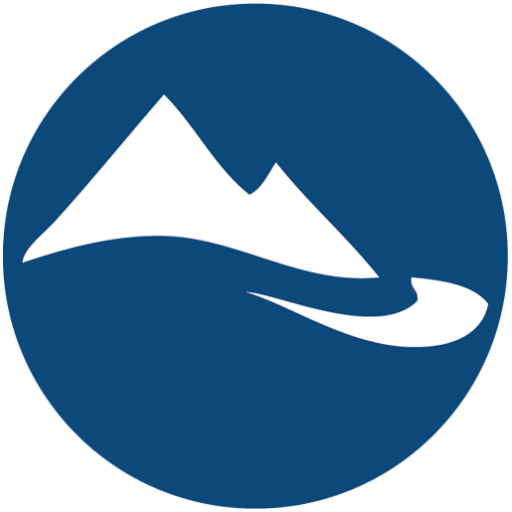 Bryan Faehner
Stewardship and Science Coordinator, National Park Service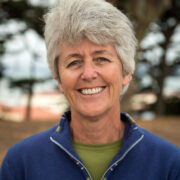 Sharon Farrell
Strategic Advisor, The Stewardship Network & Steering Committee, CA Landscape Stewardship Network
Sharon has worked for more than 25 years as an ecologist, park planner and project manager. She holds a MS in Park Management, and a BS in Chemistry. Until 2022, Sharon served as Executive Vice President of the Golden Gate National Parks Conservancy, where she managed the Conservancy's stewardship, community science, conservation and landscape-scale stewardship collaborative efforts. She also serves as the facilitator for the California Landscape Stewardship Network. Previously, Sharon was the Executive Director of the Watershed Project.  Her work included capacity building for "Friend" groups, with a focus on partnership with local governments.  Sharon also worked as an ecologist with the National Park Service.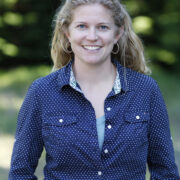 Lauren Fety
Forest & Climate Project Manager, The Conservation Fund
Lauren Fety is The Conservation Fund's Forest and Climate Project Manager. In northern California, she manages The Conservation Fund's Improved Forest Management carbon offset projects and works with the local team to implement sustainable forest management. She also supports land and water conservation efforts across the country. Prior to joining the Fund in 2015, Lauren worked for the Bureau of Land Management in Oregon and California and for the American River Conservancy in the Sierra Nevada Foothills. Lauren holds a Masters of Forestry and a Masters of Environmental Management from the Nicholas School of the Environment at Duke University, and Bachelor of Arts from Swarthmore College.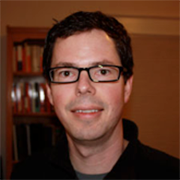 Shawn Johnson
Director, Center for Natural Resources and Environmental Policy: University of Montana (Network Co-Chair)
Shawn is Director of the Center for Natural Resources and Environmental Policy at the University of Montana. He has helped advance a joint effort between the Center and the Lincoln Institute of Land Policy on regional collaboration and landscape conservation. Shawn is co‐author of "Working Across Boundaries: People, Nature, and Regions" (Lincoln Institute, 2009), and he contributed to "Large Landscape Conservation, A Strategic Framework for Policy and Action"(Lincoln Institute, 2010).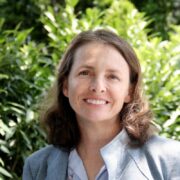 Leslie Jones
Vice President of External Affairs, American Forests
Leslie joined American Forests in 2020. She has over 25 years of experience in shaping conservation policy. As Deputy Undersecretary and Chief of Staff for Natural Resources and Environment at the U.S. Department of Agriculture her work included overseeing the Forest Service and the Natural Resources Conservation Service on a variety of natural resource issues, including management of the 193-million-acre National Forest and Grassland System, and implementation of Farm Bill conservation programs on America's farms, ranches and forests. Leslie was also Chief of Staff at the global ocean conservation organization, Oceana, and General Counsel for The Wilderness Society. Leslie grew up in California and Maine and now lives in Virginia where you will find her playing with her retriever dog in the nearest water body.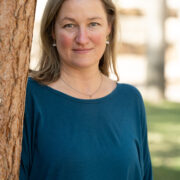 Jen Kovecses
Assistant Director for Programs, Salazar Center for North American Conservation, Colorado State University
Jen grew up playing in lakes and streams in Canada, building a life-long interest in aquatic ecosystems and conservation. She pursued this interest in university, completing a Bachelor of Science in biology and a Master of Science in aquatic ecology at McGill University. After completing her graduate degree, she continued to work on a variety of watershed conservation projects on the shores of Lake Ontario and the coast of British Columbia. While living in California, Jen had the opportunity to work for local non-profits, offering science and policy analysis to help protect water quality and habitat in California's beautiful coastal watersheds. Most recently, she was the executive director for Coalition for the Poudre River Watershed for over seven years. She is currently the Assistant Director for Programs with Colorado State University's Salazar Center for North American Conservation.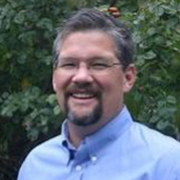 Bill Labich
Senior Conservationist, Highstead Foundation
Bill is a Senior Conservationist with Highstead Foundation and coordinator of the Regional Conservation Partnership (RCP) Network. With a background in forestry and land use planning, Bill organizes, writes about, and assists others in advancing collaborative approaches to regional conservation. He coordinates the New England Forest Policy Group and co‐coordinates the Hudson to Housatonic RCP. Bill is also the author of "The Regional Conservation Partnership Handbook" (Highstead 2015).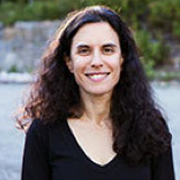 Jessica Levine
Northern Appalachians Program Director, The Nature Conservancy and Nature United (Network Co-Chair)
Jessie is the Northern Appalachians Program Director for The Nature Conservancy and Nature United.  In this role, she leads a cross-border conservation program across a large bi-national region comprising seven US states and three Canadian provinces and co-leads The Nature Conservancy's work at the scale of the full Appalachian landscape. Jessie previously coordinated the Staying Connected Initiative, a public-private partnership focused on sustaining a connected landscape in the northern Appalachians of the US and Canada. Her additional prior work includes managing local and international environmental partnerships in the US and Canada, coordinating biodiversity research at a university, leading youth environmental education, and directing volunteer programs in Latin America.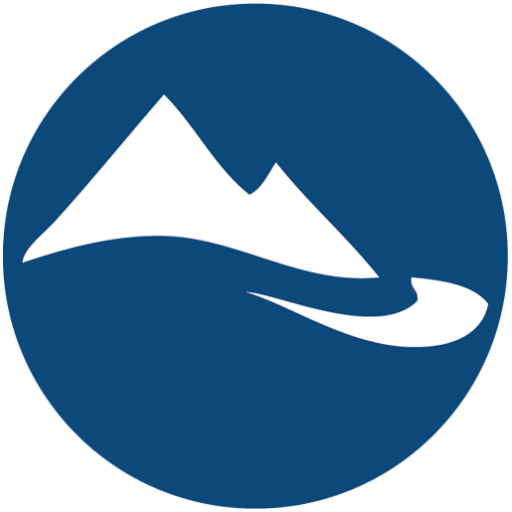 Rex Linville
Eastern Division Director of Field Programs, Land Trust Alliance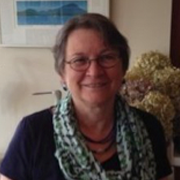 Nora Mitchell
Adjunct Professor, University of Vermont
Nora is the founding director emerita of the Conservation Study Institute established by the NPS to enhance leadership and innovation in the field of collaborative conservation, and is also adjunct faculty at the University of Vermont. Nora has worked in collaboration with many national parks and national heritage areas, and has been engaged in international conservation of landscapes with IUCN, ICOMOS and UNESCO's World Heritage Centre. Nora is the author of numerous publications including, "The Protected Landscape Approach: Linking Nature, Culture, and Community."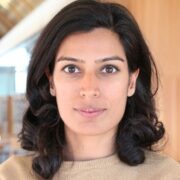 Chandni Navalkha
Associate Director of Sustainably Managed Land and Water Resources, Lincoln Institute of Land Policy
Chandni is associate director of Sustainably Managed Land and Water Resources and works on projects to advance and accelerate the enduring protection of land and water resources worldwide. Prior to joining the Lincoln Institute, Chandni was a fellow with the Sri Lanka Program for Forest Conservation, conducting research on the impacts of conservation on local livelihoods near the Sinharaja World Heritage Site. Chandni has worked for organizations in North America, Latin America, and South Asia supporting urban, peri-urban, and rural communities involved in voluntary land and resource conservation, and earlier in her career worked in change management for private and public sector organizations as a consultant with Accenture. She holds a Master's in Environmental Science from the Yale School of Forestry and Environmental Studies and a dual B.A. in English and economics from Cornell University.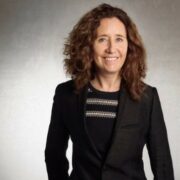 Sarah Palmer
Director of Conservation Programs, Yellowstone to Yukon Conservation Initiative
Prior to joining Y2Y Sarah was a consultant in environmental law and policy. Over the course of her legal career, Sarah provided advice to clients on a wide variety of matters including: land use planning; remediation of contaminated lands; conservation and reclamation; the environmental assessment process, corporate environmental systems; environmental compliance and management of environmental risks and liabilities; climate change; and new environmental legislation and policy. Sarah enjoys hiking, cycling and skiing in Canada's Rocky Mountains.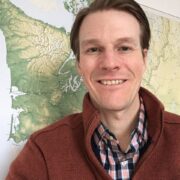 David Patton
Vice President of Pacific Region & Northwest Director, The Trust for Public Land
David is responsible for leading a team that protects the places people care about and creates parks close-to-home in Hawaii, Washington and Oregon.  In addition, David leads TPL's national strategic lands initiative that aims to deliver public land for public good using community driven land protection practices.  Prior to TPL, he worked for the National Parks Conservation Association advocating for the protection and improvement of our national parks, and for Forterra, a NW regional land trust, improving the quality of life for communities in both urban and rural areas to ensure a sustainable future.  Additional volunteer and professional experiences include a focus on social justice, youth development, sports and education, and health equity issues.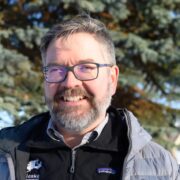 Aaron Poe
Network Program Officer, Alaska Conservation Foundation
Aaron has worked in Alaska for 23 years. He builds partnerships between agency managers, Tribes, researchers, industry, and communities to address large scale issues like climate change, vessel traffic, contaminants, and invasive species. He is the Coordinator for the Aleutian Bering Sea Initiative (ABSI) and works for the Alaska Conservation Foundation as their Network Program Officer. He has B.S. degrees in Fisheries and Wildlife Management and Geography, from Utah State University and a Masters in Natural Resource Management from the University of Arizona.  He is grateful to be able to live and work on the lands of the Dena'ina people in Anchorage with his wife and two children.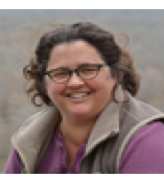 Karen Prentice
National Healthy Landscapes Coordinator, Bureau of Land Management
As the BLM's National Healthy Landscapes Coordinator, Karen provides leadership for several aspects of the BLM's landscape approach including coordinating landscape resiliency activities with internal and external partners and stakeholders, developing national policy on landscape restoration, and supporting development of the BLM's Rapid Ecoregional Assessments. She represents BLM to the America's Great Outdoors Demonstration Landscapes, the Land and Water Conservation Fund-Collaborative Technical Review Team, the Office of Wildland Fire's Resilient Land Program Working Group, and the Joint Fire Science Governing Board. She is a Fellow of the National Conservation Leadership Institute.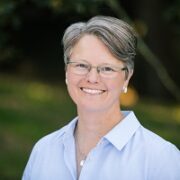 Breece Robertson
Chief Impact Officer, One Tree Planted
Breece combines geospatial technology and storytelling to inspire, activate, educate, and engage people to protect our planet. She is a noteworthy leader in the conservation and parks field with over two decades of experience. Prior ot joining One Tree Planted, Breece was the Director of Partnerships and Strategy at the Center for Geospatial Solutions at the Lincoln Institute of Land Policy, where she advanced geospatial initiatives to connect partner ecosystems and to guide game-changing geospatial innovations to fill critical gaps and improve upon legacy methodologies to meet ambitious land, water, climate and equity goals. Previously, she created and led the GIS, research, and planning unit at The Trust for Public Land and built strategic initiatives like ParkScore, ParkServe and Greenprinting. In 2006, she was awarded the Esri Special Achievement in GIS award and, in 2012, the "Making a Difference" award. She authored a book called "Protecting the Places We Love" published in April 2021 by Esri Press. When she's not protecting places, she's exploring and enjoying them.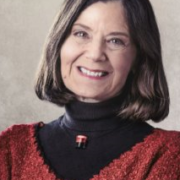 Lynn Scarlett
Lynn retired in December 2021 from The Nature Conservancy, where she served as Global Chief External Affairs Officer. Prior to her role at the Conservancy, Lynn served was the Deputy Secretary/Chief Operating Officer at the U.S. Department of the Interior, and served as Acting Secretary of the Interior in 2006. Lynn is author or co-author of publications on climate change adaptation; ecosystem services; large landscape conservation; and science and decision making. She was a co-convening lead author of the 2014 (US) National Climate Assessment. She chaired the Science Advisory Board of the National Oceanic and Atmospheric Administration from 2014-2019 and served on the U.S. National Academy of Sciences Sustainability Roundtable. In addition to work with the Network, Lynn serves on the advisory board of the Cornell Lab of Ornithology and the Dean's Advisory Council of the UC Santa Barbara Bren School of Environmental Science and Management. She also serves on the boards of the National Marine Sanctuary Foundation, Yellowstone to Yukon Initiative, and is a fellow of the National Academy of Public Administration. Lynn received her bachelor's and master's degrees in political science and political economy from UC Santa Barbara, where she also completed her Ph.D. coursework and exams.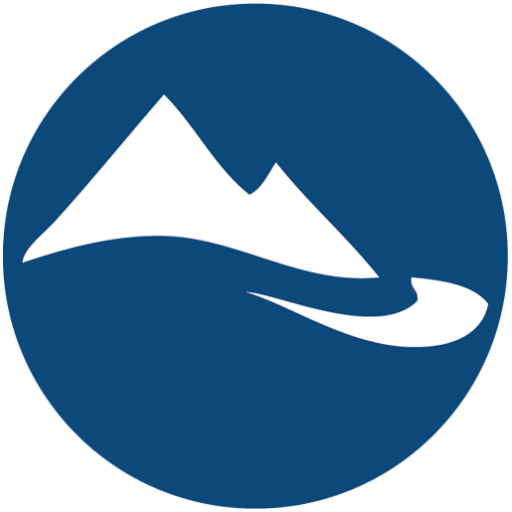 Hallie Schwab
Conservation Planning Manager, Open Space Institute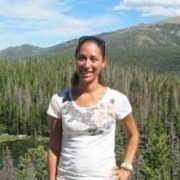 Rebecca Stanfield McCown
Director, National Park Service Stewardship Institute
Rebecca works on projects focused on engagement, evaluation, and collaboration. Her evaluation work has focused on youth programming and employee engagement. Rebecca is part of the team facilitating and supporting the roll out of the Urban Agenda community of practice and the Urban Fellows program. She also works with park and partner staff to develop cultural competency and diversity training.