2017 National Forum
Read the Report that emerged from the National Forum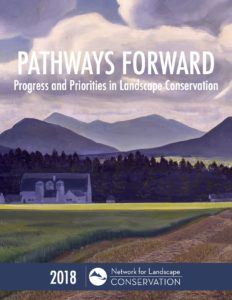 Pathways Forward: Progress and Priorities in Landscape Conservation builds upon the stories and strategies shared at the 2017 National Forum on Landscape Conservation and weaves in additional information from the field. The report's purpose is two-fold: to capture the current state of landscape conservation practice; and to suggest what we can do together and in our own landscapes to shape this practice moving forward.
Structured around chapters that reflect major elements in the practice of landscape conservation, the report explores recent innovations, on-the-ground examples, and action-oriented strategies for landscape conservation. Each chapter closes with a set of five-year benchmarks that serve as aspirational targets for the landscape conservation community. Building pathways toward these benchmarks will require additional collaboration, innovation, and concerted action—we look forward to collaborating with you as we all move forward.
Read the Report                         Read the Press Release
The Open Space Institute partnered with NLC to host a webinar exploring the new report in October 2018. A recording of the webinar can be viewed below.
About the 2017 National Forum on Landscape Conservation:
On November 7-8, 2017, the Network for Landscape Conservation and partners convened the National Forum on Landscape Conservation, bringing together 200 leading landscape conservation practitioners from the United States, Canada, and Mexico. The Forum provided an opportunity to share lessons learned, discuss ongoing challenges, and explore pathways forward to advance the practice of landscape conservation.
Video of Plenary Sessions Available
Plenary sessions at the National Forum were recorded, and are arranged by the three topics that framed the Forum Program. In each topic, a keynote and plenary panel were followed by a series of breakout sessions for more in-depth dialogue and exchange.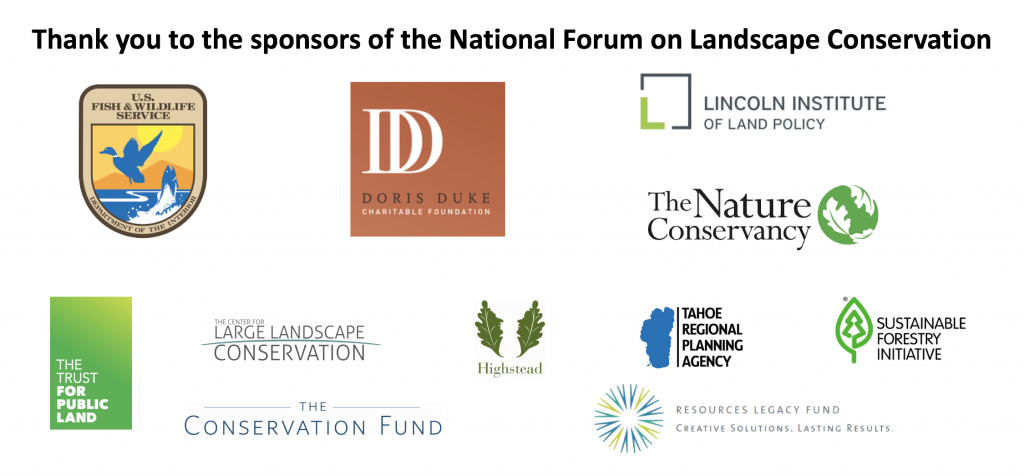 ---
Join the Network to stay connected to the broader landscape conservation community of practice and to stay connected to the continued strategic conversation coming out of the National Forum: