This map represents an on-going effort to represent all of the self-identified landscape conservation initiatives that have emerged in North America.
The initiatives represented in the map can also be explored using filters for various parameters including geographic size, year of initiative founding, convening entity, and more. Click to learn more about individual initiatives, and to find similar initiatives to connect with to leverage and advance your own work.
Explore, Learn, and Connect
The map data is drawn from both regional and national surveys; some regions and initiatives may be underrepresented. If your initiative is not currently shown here, please consider adding your work to this growing database.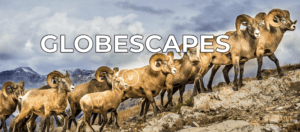 Interested in seeing where and how the landscape conservation approach is being applied beyond North America? The Center for Large Landscape Conservation has spearheaded an effort to map the large landscape and seascape conservation efforts around the world – where they are, what they strive for, why they matter, and who is making them happen.