Landscape Conservation Webinar Series
The Network for Landscape Conservation is pleased to present an ongoing webinar series, Landscape Conservation in Action. The webinars will showcase a wide-ranging set of experts in the field of landscape conservation to share practical reflections, insights, and stories on the "how to" of landscape conservation. Like landscape conservation in practice, these webinars aim to be diverse in scope and approach, and our hope is that they deepen the opportunity for exchange, learning, and dialogue across landscape conservation initiatives throughout North America.
View upcoming Landscape Conservation in Action webinars and past recordings below:
UPCOMING WEBINARS: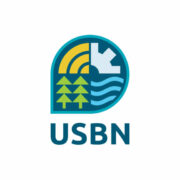 Biosphere Regions - Act Globally, Cooperate Locally
Tuesday, March 28th, 1pm PT / 2pm MT / 3pm CT / 4pm ET
The US Biosphere Network represents 28 biosphere regions recognized by the World Network of Biosphere Reserves of UNESCO for their high biodiversity and potential for equitable and sustainable livelihoods. Each biosphere region is designed to enhance ecological connectivity at scale across protected areas and private lands where people live and work. They connect people, nature, and communities across 48 million acres of US lands and waters that contain rich species assemblages and habitats and rural economies. Speakers will review how biosphere regions are learning to integrate socioeconomic and environmental concerns and provide a case study from Golden Gate Biosphere Network for climate change vulnerability assessment.
Speakers:
Cliff McCreedy, Science Applications Coordinator, National Park Service
Samuel Cuthell, Network Coordinator, Golden Gate Biosphere Network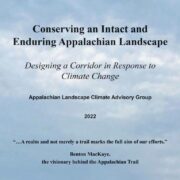 Connect and Protect: Building an Enduring Appalachian Climate Corridor
TBD
Zoom Registration link will be added shortly!
For nearly a century, the Appalachian Trail has existed as a backbone of conservation in the eastern United States. The footpath traverses a natural network of connected mountains, forests, rivers, and streams that is critical to adapting to a changing climate. Over the last two years, the Appalachian Trail Conservancy, the Center for Large Landscape Conservation, members of the Appalachian Trail Landscape Partnership, and dozens of other climate and conservation experts have convened to explore ways to enhance the climate resiliency of the Appalachian Trail landscape.
These conversations have culminated in a report released this week, Conserving an Intact and Enduring Appalachian Landscape: Designing a Corridor in Response to Climate Change. This report builds awareness of climate change threats and highlights climate action opportunities to safeguard the region's public safety, economic stability, and ecological health. It is a tool to integrate climate-smart actions into conservation strategies and strategic planning efforts, and demonstrates the potential within the Appalachian landscape to help achieve ambitious goals set by the U.S. government related to conservation, environmental justice, and the climate crisis. The report includes examples of programs that are advancing climate resiliency in the Appalachians, and a set of recommendations for improving ecosystem integrity and connecting people to nature. What emerges from this report is an inspiring vision for an Appalachian Climate Corridor: a connected and conserved landscape that protects the Appalachian Mountains so people and nature can thrive in an era of climate change.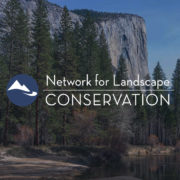 Fresh Banana Leaves: Healing Indigenous Landscape Through Indigenous Science
TBD
VIEW RECORDINGS OF PAST WEBINARS:
Partner Spotlight: The NPS Connected Conservation Webinar Series
The Network partners with the National Park Service to showcase the NPS Connected Conservation webinar series (formerly the Scaling Up webinar series). Monthly webinars highlight topics and tools aimed at furthering the practice of landscape conservation. Explore the webinars – both the archived past webinars and upcoming scheduled webinars – to hear about innovative work underway across the continent. The schedule for upcoming NPS Connected Conservation webinars is available here.
Sign up for the NPS Connected Conservation Newsletter
View the archive of NPS Connected Conservation webinars
Connected Conservation webinars are recorded; explore past webinars on the NPS Connected Conservation website or in the below archive.
Recorded Connected Conservation webinars from 2019
Recorded NPS webinars from 2018
Recorded NPS webinars from 2017
Recorded NPS webinars from 2016
Recorded NPS webinars from 2015