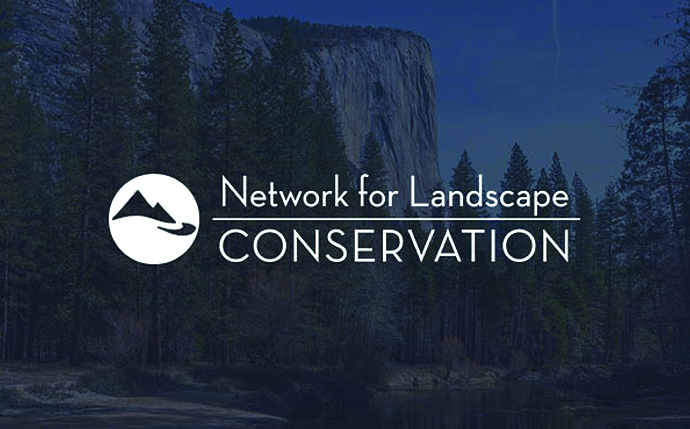 A coming of age moment for collaborative, from-the-bottom-up landscape conservation and stewardship
More than ten years ago, the Network for Landscape Conservation (NLC) was created by a group of conservationists whose decades of experience working on the ground across North America led them to believe that diverse interests could and should plan cooperatively together at the landscape scale to conserve and steward the multiple values of America's natural resources.  The founders of the NLC recognized that "landscape scale" could vary from place to place based on differences in geography and history—but that river valleys, mountain ranges, estuaries, grasslands and the like could provide from-the-bottom-up building blocks for 21st Century conservation and stewardship.  Such an approach could integrate the concerns and desires of people with the need to protect habitat for fish and wildlife in a time of climate change. The NLC's subsequent surveys have revealed that there are already hundreds of places in this country where farmers and ranchers, conservationists and loggers, outdoor recreation groups and scientists are cooperating to chart the future of the places they love and value.
All this framed an optimistic start to the NLC's vision: "An enduring network of diverse and inclusive community-grounded partnerships throughout the United States and cross-border regions that conserve the resilient landscapes that sustain us all." However, like almost everything else in our complex world, making steady progress toward creating the enabling conditions for a functional network of landscape collaboratives proved to be challenging. But that is changing.  Over the last 24 months, there have been a remarkable series of breakthrough events that suggest the landscape perspective has emerged as a critical, unifying framework for guiding conservation and stewardship if we are to successfully address interwoven biodiversity, climate, and environmental injustice problems.
A few examples that evidence the extent of this shift include:
These initiatives and others like them are not just symbolic; they are backed by funding and geared toward equitable and tangible action.  The NLC applauds this progress. It is a remarkable vote of confidence in the belief and assertion that landscape collaboratives can bring private landowners, government agencies, conservationists, community residents and tribal representatives together to discuss and act on the critical issues that will determine the character of the places where they live and work.
There is, however, a gap in this progress.  Effective landscape collaboration that works authentically with diverse interests is difficult. It requires ongoing staffing, support and facilitation, and while there are now large amounts of money to implement conservation projects, in most parts of the country there is insufficient support for the necessary planning, cooperation, and coordination. For instance, the Network's own Catalyst Fund is a grant and peer learning program that provides modest collaborative capacity investments to landscape collaboratives at critical points in their development. In the first four years of the Catalyst Fund, we have received more than 520 requests and have awarded 55 grants. The high demand for the Catalyst Fund demonstrates that collaboratives across the country need investments in those processes that allow them to develop a cohesive shared vision for their landscape, watershed, or seascape as a whole, and to develop competitive funding proposals that will enable them to accelerate on-the-ground conservation and stewardship. This is particularly true in rural areas, for Tribes, and for historically underserved communities.
The NLC believes that a small program of competitive grants to landscape partnerships for three years of coordination staffing and peer learning will build the capacity necessary to enable conservation planning, accelerated project development, and expanded implementation. This proposed National Landscape Partnerships Fund would not only advance strategic projects coordinated at the landscape scale, but also build strong, durable relationships among diverse individuals as they create a brighter future for their communities.
Much has been said and written about the divisions in American society, but despite those differences, it now seems entirely possible to, quite literally, find common ground in conserving the landscapes and their fish and wildlife habitat that are so integral to the health of the economy and the quality and character of life in this country. And perhaps working together on the future of our cherished lands can be a bridge to help address our other differences.