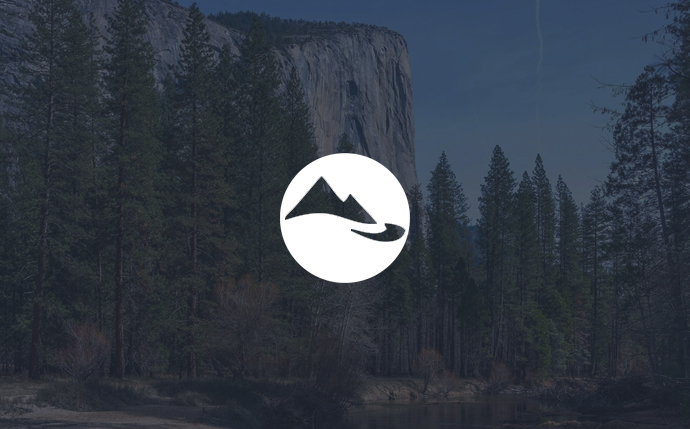 Secretary Haaland's Confirmation Offers Opportunity for Renewed Relationship with Planet Earth
Terry Tatsey, Blackfeet Nation and Senior Advisor, Center for Large Landscape Conservation
The confirmation of Deb Haaland as Secretary of the Interior has generated much optimism among Indigenous/Tribal Nations in the US. To have an Indigenous member of a Tribal Nation in leadership at the top cabinet level is significant, exciting, and truly historic. Deb Haaland is a person who is personally familiar with the challenges we Tribal Nations have faced historically and today. She will bring a deep and unique understanding of our needs, as well as our opportunities, and will be highly equipped to address them.
The respective Tribal Nations see Haaland's confirmation as a positive step toward bringing back the unique focus of respect and integrity for our Natural World from a tribal perspective. Where treaty obligations have long been ignored, Secretary Haaland will have an opportunity to address the many broken promises at the highest level of federal government.
Significant for my Tribe, the Blackfeet Nation in Montana, are the Treaties of 1851 and 1855 known as the Laramie and Lame Bull treaties. During negotiation of these treaties, many of the signatory tribes did not fully understand the language spoken by the interpreters or content written on the treaties, which granted passage and addressed other interests of the federal government.  Although there were provisions in the treaties for continued hunting, fishing, and travel throughout the lands by the tribes, they included a caveat our people did not fully understand: the exchange for vast amounts of our ancestral lands by the federal government. Furthermore, these tribal rights were not fully honored by the federal government as more people settled in these treaty lands.
The US government signed more than 370 treaties with Tribal Nations from 1778 through 1871, and the treaties varied greatly in content, but most included these hunting, fishing, and harvesting rights on our ancestral lands. Over the last 50 years, through various rulings, courts have reaffirmed these rights of many Tribes and—in some cases—prescribed co-management of land and resources among government agencies and respective Tribes. Yet in many places in the US, tribal members have been fined or arrested for trying to exercise their hunting or fishing rights.
Our people have an understanding that all places have a life of their own and should be appreciated and respected that way, but these beliefs and practices were not very well represented in the content of the treaties. This can lead to contentious issues when federal or state agencies allow development like drilling, logging, mining, or the construction of dams on the ancestral lands impacted by treaties.
If our Tribal Nations were able to co-manage our ancestral lands based on our Life Ways and Practices, I believe we would not be seeing nearly the level of degradation to our Natural systems and World. Although we must create healthy economies to build our communities, we must build economies that meet our needs without damaging the natural systems that drilling, mining, and other development have done.   We must search for nature-friendly economic solutions.
In 2009, the Iinnii Initiative was launched by leaders of the four tribes that make up the Blackfoot Confederacy (Blackfeet Nation, Kainai Nation, Piikani Nation, and Siksika Nation) to bring buffalo back to their traditional lands. We are working to identify these lands used historically by Iinnii (buffalo) and create a home for them. We have initiated discussions with trans-jurisdictional entities, and with cooperation of the National Park Service, US Forest Service, Blackfeet Tribe and the private sector we may accomplish this.
Continued management strategies that confine buffalo herds within national parks with invisible boundaries have led to hundreds to thousands of buffalo being killed outside of Yellowstone National Park every year. The Iinnii Initiative continues our tribal efforts to restore our culture, which is deeply tied to free-ranging buffalo, but also enhances herd health and balance in the Northern Rockies ecosystem. The Iinnii Initiative supports efforts to relocate Yellowstone buffalo to their traditional habitat and homelands, in cooperation with other many Tribal Nations and interested organizations.
Tribes like the Blackfeet were put on reservations in the 1870s and were not allowed to leave the reservations unless they had a pass.  Sometimes when we see buffalo being held to these boundaries it can bring back painful memories of how we were treated in the past.
Today I still struggle to fully understand the meanings of words and concepts that may include conservation, connectivity, etc., but as a Blackfeet person I simply act on the teaching and relationships handed down by our elders. These relationships our people have with the Natural World have always been reaffirmed through the ceremonies and practices taught by the elders. We must maintain these natural systems and cannot put ourselves above creators' gifts.
All people must work together to take care of our Natural World, not just for our benefit as humans, but also to benefit everything that was created. How we conduct our lives impacts the world around us; there is no separation between our health and the planet's health.
Secretary Haaland comes from a traditional way of life – one constant across Tribal Nations – that emphasizes our responsibility to the gifts from our creator. She brings that perspective and understanding, while realizing the importance of engaging peoples from all backgrounds to protect, manage, and use our natural resources respectfully and responsibly.
I would hope that lawmakers and decision makers throughout this country can work with Secretary Haaland and learn unique and creative approaches to living and working with the Natural World. We need to take a deep look at what we can do to maintain and enhance large, intact landscapes that support diversity and maintain integrity. We are all just caretakers for a very short time on Earth, so let us work together to maintain our natural systems for future generations.