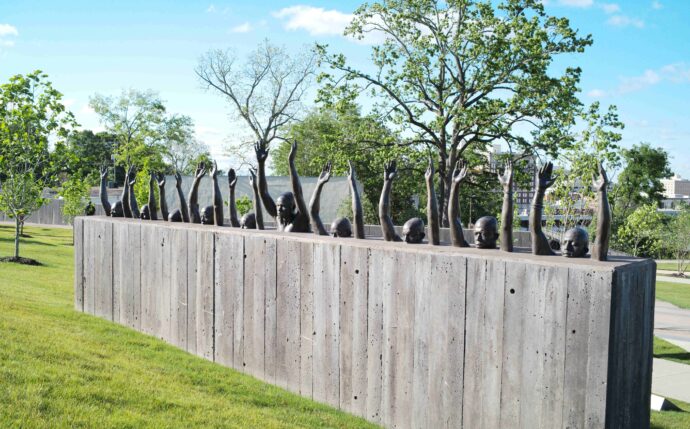 June 9, 2020
Black Lives Matter
The Network for Landscape Conservation is committed to embodying and advancing diverse, equitable, and inclusive conservation. This core value is a fundamental pillar of our work and of the collaborative landscape conservation movement overall. We condemn the systemic anti-black racism and injustice that has pervaded our country for 400 years, as most recently reflected in the horrific murders of George Floyd, Ahmaud Arbery, Breonna Taylor, Tony McDade, and countless others. We acknowledge the racist roots of the conservation movement itself, and how it has too often ignored or trampled the voices, needs, and rights of People of Color and Indigenous communities on the landscape with tragic consequences—and made people feel unwelcome and unsafe like Christian Cooper while birding in Central Park. We embrace the urgent need for concerted action and societal change.
Read the full letter from the Network Co-Chairs and Director here
Image: Photograph of "Raise Up," a sculpture by Hank Willis Thomas on the grounds of the National Memorial for Peace and Justice in Montgomery, Alabama. Credit: Emily Bateson.