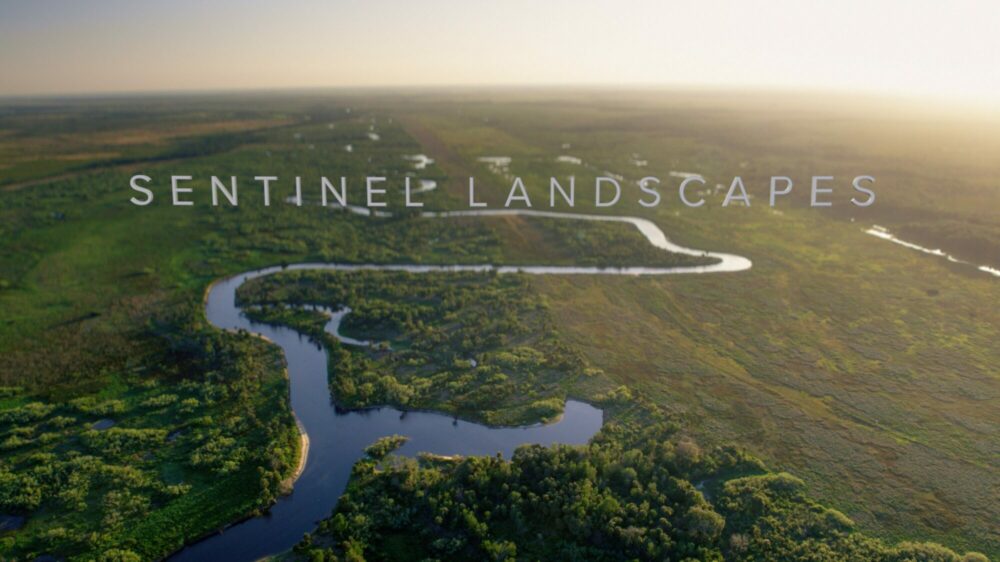 Sentinel Landscapes: Uniting People, Securing the Future
Sentinel Landscape Partnership
"A country worth defending is a country worth preserving."
Major General Michael R. Lehnert (Ret) was the Commanding General of Marine Corps Installations West
Landscape conservation embodies the awe of cascading landscapes, grand mountain ranges, golden grassland prairies and mighty and mellow rivers—a representation of freedom in its rawest form, all-consuming. These open lands connect us to heritage, culture and the continuance of values and resource integrity, reminding us that what we do every day extends beyond us.
Sentinel Landscapes represent a new and innovative approach to landscape conservation—leveraging the value and importance of national security with the overlay of conservation and working lands. The opening narration of the recent documentary, Sentinels, begins, "Sentinel is the soldier ready to protect and defend. Landscape is the environmental qualities. So, I think the sentinel landscape is the goal to achieve both."
The mission for open space
Of the 2.4 billion acres in the United States, the U.S. Department of Defense (DoD) manages 30 million of them, a whopping 1.2% of U.S. land, for military readiness and mission preparedness located on more than 5,000 different sites. Each site may vary in size from a single-acre navigational aid platform to the largest missile range covering 3.6 million acres, or, for orientation, about the size of Connecticut. Originally and by design, these sites were established in locations quite remote, tucked away and elsewhere from the rest of the nation, easier to find on a map from the glove compartment than to happen upon by accident. These sites were selected for civilian safety and to enable unrestricted training space to ensure combat readiness without the interruption or noise pollution from man-made sounds; an ideal environment for military preparedness mirroring the vital habitat needs of many others in our ecosystem.
When we imagine the scale of military training and preparation taking place at an investment of $146 billion, whizzing by at twice the speed of sound, traveling 1,200 meters with each undetectable trigger pull, we realize the importance of making space for mistakes, and for the military environment[1]. Journalist Malcolm Gladwell wrote that it takes 10,000 hours of deliberate practice to become world-class, a classification of combat readiness that isn't achieved without sacrifice. The natural evolution of a soldier is built on their ability to learn and adapt to change; therefore, unfolding a freedom dependent on our own ability to safeguard it.
Albeit, even less acknowledged about the environmental requirements of the military, are the tactics that create opportunity for a soldier's education, for the exercise of experimentation, for revealing blind spots and fault lines, for the discovery of superior arrangements and weaknesses—for every battle and war won. Where the doctrine of the U.S. Military carries the weight of each dimension of war from land to sea, these exercises in adaptability are now rarely executed within quiet places, but occur adjacent to development, man-made distraction, and the interjection of society. Hence the necessity to preserve and sustain the military's "landscape classroom", buffered by open space and working lands, forests and water.
Losing ground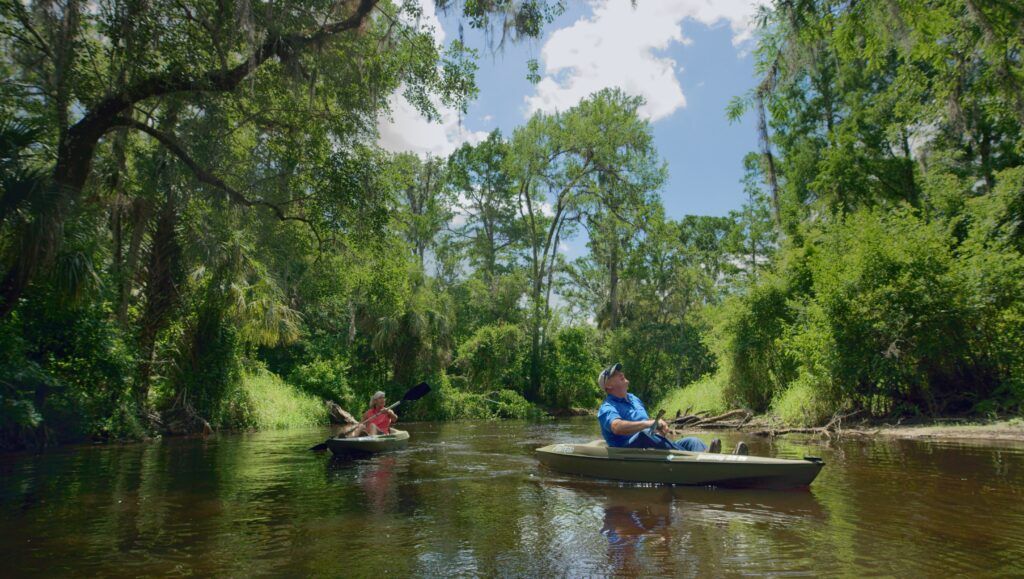 It's a story told and retold for generations that we're losing these critical buffers of open space, forests, grasslands, and farms and ranches daily. In the American scope of work for urban sprawl, we break ground on 175 acres of open land per hour for development, steadily gnawing at the natural spaces left through the teeth of excavators[2]. Often unfortunately classified as "unused space", these lands very specifically serve the precise profile of not only our military mission but the foundation of our ecosystem services. Terrestrial and aquatic areas rich with microorganisms, soil, root systems, vegetation and habitat provide a great variety of important public benefits ranging from watershed protection, habitat for at-risk wildlife species, opportunities for outdoor recreation, wildlife preservation, biodiversity protection, commodity production, and the maintenance of the rural way of life.
Unfortunately, the momentum behind open space and working land conversion is largely driven by economic and population growth, and the subsequent increased demand for rural land transferred to other uses. The number of converted acres is projected to increase over the next decade as the nation swings through the largest intergenerational land transfer, promoting younger generations of landowners with less experience, a potential lack of financial capital or the motivation and interest needed to sustain operations to decide the future of lands that are simply easier to sell than to manage and protect[3]. At this critical juncture, natural resource professionals, researchers, policymakers, the military communities and conservationists are asking: What is the cost of inaction?
A wild order and a mutual relationship
Among other early conservationists, Aldo Leopold's reoccurring theme resonated most with those who cherish learning from the past. In 1907, Major Gerald Gilbert with the British Army was quoted, "We have gotten into the fashion of talking of cavalry tactics, artillery tactics, and infantry tactics. This distinction is nothing but mere abstraction. There is but one art, and that is the tactics of the combined arms.
His point is that by synchronizing efforts and applying them simultaneously, commanders can achieve a greater effect than if each element was used separately or sequentially[4]. Combined Arms are essentially the appropriate combinations of tactics needed to reach the objective—congruent to the effects of multiple entities collaborating and coordinating their different expertise to restore and preserve natural areas.
In covering the dynamics of important partnerships, Leopold also wrote that the bottom line of conservation is "rewarding the private landowner who conserves in the public interest." He notes frequently that the true mission is not to chase after conservation itself, but that conservation was the reward; that when land does well for its owner, and the owner does well by their land—when both end up better by reason of their partnership—the result is conservation. Reverberatingly similar to the military mission, our private landowners and soldiers pursue a symbiosis in the field, responsibly standing guard to preserve the first dimension of war—land.
A combined call to action
In 2013, the United States Department of Defense (DoD), Department of Agriculture (USDA), and Department of the Interior (DOI), developed a partnership of federal agencies, state and local governments and NGOs to connect private landowners and the keepers of buffer lands around military training sites with voluntary assistance programs that support defense, conservation, and agricultural missions. Out of this collaboration and combined effort, Sentinel Landscapes arose standing tall today and growing every year.
Indeed, what makes the concept of a Sentinel Landscape singularly important is the unparalleled opportunity to recognize the linkage between national defense, conservation, working lands and open space. Sentinel Landscape partners strengthen military readiness by promoting land use around military installations and ranges compatible with the national defense mission and working proactively to address regulatory restrictions that may inhibit military activities.
The state and local agencies engaged with the partnership empower landowners to carry out sustainable management practices on their properties bringing ecological, economic and national defense benefits through voluntary assistance programs, where the landowner decides their priorities from agricultural production and natural resource management to community recreation.
Today, Sentinel Landscape partners have worked with private landowners to permanently protect over 240,000 acres across seven Sentinel Landscapes, including more than 32,000 acres on Avon Park Air Force Range, Florida, and implement sustainable management practices on an additional 1.6 million acres of land around high-value military testing and training areas. This crucial investment has preserved wildlife habitat, bolstered agricultural production, and reduced land-use conflicts around military bases.
Because of the Sentinel Landscapes Partnership, farmers, ranchers, and other private landowners across the seven protected landscapes have independently executed 27,000 conservation practices using USDA's Natural Resource Conservation Service's (NRCS) technical assistance through the Regional Conservation Partnership Program (RCPP).
The RCPP promotes coordination of NRCS conservation activities with partners that offer value-added contributions to expand our collective ability to address on-farm, watershed, and regional natural resource concerns. Through RCPP, NRCS seeks to co-invest with partners to implement projects that demonstrate innovative solutions to conservation challenges. Application of RCPP objectives within Sentinel Landscapes not only provide measurable improvements and outcomes tied to preserving the working and rural character of key landscapes, they also protect vital testing and training missions conducted on military installations that occur in those same landscapes.
To date, three of the seven Sentinel Landscapes have received RCPP awards: Fort Huachuca, Camp Ripley, and Eastern North Carolina amounting to more than $19.2 million in funding support for working with private landowners to solve various conservation and mission critical natural resource concerns.
The promise of Sentinel Landscapes
The size of the Sentinel Landscape works at a scale that nature works at—works at a scale where nature actually functions. The promise of a Sentinel Landscape is achieving multiple mission objectives: the military mission, maintaining vibrant working lands, and preserving the conservation value of the natural landscape.
"The Sentinel Landscape is an idea that has the possibilities of uniting people. We can come together on this idea of securing the future."
[1]https://csbaonline.org/reports/military-personnel
[2]https://www.americanprogress.org/issues/green/reports/2019/08/06/473242/much-nature-america-keep/
[3]Smith, L.A., Et. al. 2019. Status Update and Trends of Texas Working Lands. Texas A&M Natural Resources Institute (NRI), College Station, TX, USA.
[4]https://www.benning.army.mil/mssp/Combined%20Arms%20Operations/